PennBid & e-Procurement Related Articles
PennBid is proud to regularly feature content in various magazines and media outlets, including: The Authority (PMAA's publication) and Township News (PSATS's Publication). We greatly appreciate this opportunity, and wish to utilize our presence in a manner that benefits the Associations, their Members, Affiliate Members, and PennBid.
Our vision is to leverage PennBid's subject-matter expertise as a lead with preparing articles (singular or multiple topics) that touch on a wide variety of issues related to the broader topic of Procurement. From legal and professional issues, to purchasing tips and Best Practices, there are numerous opportunities to help educate readers about methods, tools, options, and alternatives that promote cost savings and other efficiencies.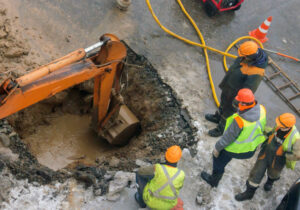 With harsh winter weather just around the corner, emergencies will likely be right behind the snow and ice. So what are the rules for emergency contracting in the public sector? Are bids required? How about public notice? And can an authority award a contract to…